Default Templates
Movable Type comes with many templates installed by default, though the exact templates installed depends on the theme chosen for the initial website and blog.
To view default templates for any given version of Movable Type for reference purposes, you can browse the default_templates directory of the Movable Type GitHub repository. Simply click the branch selector at the upper left that reads "branch: master", click "Tags" and select the version of interest.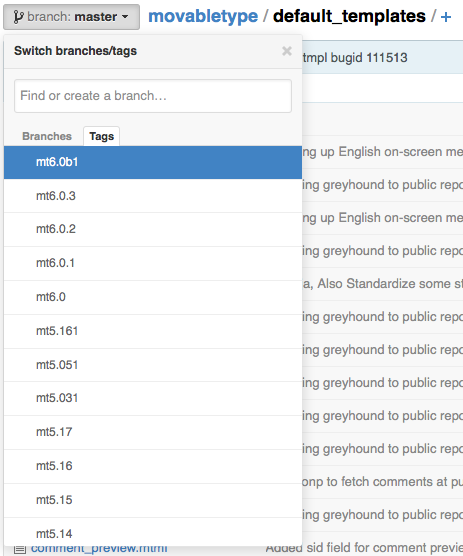 To view templates specific to themes shipped with Movable Type beginning with version 5, navigate to the themes directory of the repository, click the theme folder name, and then click the templates folder. For example: Movable Type 6.0.3 Classic Blog templates.
For convenience, here are links to default templates for some specific Movable Type versions: